Easy to Operate, Quick to Start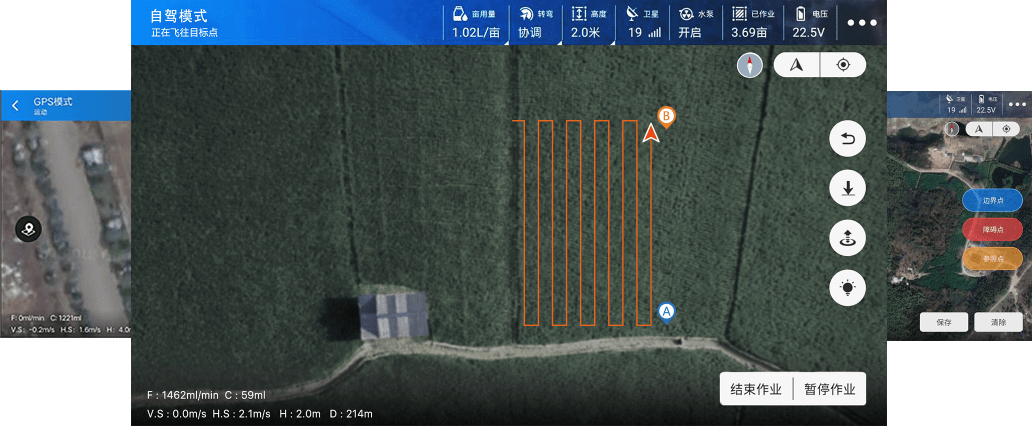 · 5.5 inch high brightness display for the RC ensurers clear outdoor image . Battery lasts for 6-8 hours.
· Multiple operation modes: A-B point, manual and autonomous. Simple setup to quickly start operation.
· Comprehensive training is offered to help users independently operate in 3 days and become skillful in 7 days.